CAMP GAULTIER 2022

Entinen maailmanlistan ykkönen ja urallaan myös maailmanmestaruuden voittanut huippuammattilainen Grégory Gaultier (Ranska) saapuu syyskuussa 2022 Suomeen. Viikonloppuna 17.-18.9. suomalaisilla squashin ystävillä on ainutlaatuinen mahdollisuus osallistua Gaultierin valmennustuokioihin sekä su 18.9. kaikkien osallistujien kesken pelattavaan pienimuotoiseen turnaukseen, johon myös itse Mestari Gaultier osallistuu. Ohjelmassa on myös Gaultierin ja suomalaisen huippupelaajan välinen näytösottelu.
Valmennussessioissa on noin 6 osallistujaa / ryhmä, ja Gaultierilla on apunaan 1-2 suomalaista koulutettua valmentajaa. Tutustu ohjelmaan ja ilmoittaudu mukaan 15.8.22 mennessä!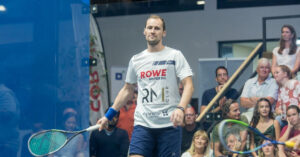 CAMP GAULTIER 2022 OHJELMA
Lauantai 17.8.
Klo 10-11
Lapset (n. 7-11 v.)
Hinta: 20 €/hlö
Klo 11-12:30
Squashliiton junioriryhmä
Lounas (omakustanteinen)
Klo 14-15:30
Aikuiset ryhmä 1
Hinta: 155 € /hlö
Klo 16-17:30
Aikuiset ryhmä 2
Hinta: 155 €/hlö
Klo 17:30-18:45
Valmentajat
Hinta: 100 €/hlö
Sunnuntai 18.9.
Klo 10-11:30
Aikuiset ryhmä 3
Hinta: 155 €/hlö
12-13:30
Aikuiset ryhmä 4
Hinta: 155 €/hlö
Lounas
Klo 15-17
Turnaus
Klo 17-18
Näytösottelu
Osallistumismaksuun sisältyy valmennussessio, t-paita, osallistuminen sunnuntain turnaukseen sekä näytösottelu.
Sunnuntain turnaus pelataan kaikki-vastaan-kaikki-systeemillä (myös monsieur Gaultier osallistuu!). Erät pelataan 7 pisteeseen asti, voittaja saa pisteen ja jokaisesta kymmenestä pisteestä saa lisäpisteen. Eniten pisteitä kerännyt voittaa!
ILMOITTAUDU 15.8. mennessä:

Peruuttaminen:
Mikäli joudut peruuttamaan ilmoittautumisesi, lähetä tieto osoitteeseen campgaultier2022@gmail.com.
HUOM!
Peruutus viimeistään 26.8.22  = 100 % osallistumismaksun palautus
Peruutus viimeistään 1.9.22 = 50 % palautus
Peruutus 2.9. tai myöhemmin = ei palautusta paitsi jos jonotuslistalta tai muutoin tilalle tulee toinen osallistuja.
HUOM! Jokaisella pelaajalla tulee olla omasta takaa tapaturmavakuutus.
Tapahtuman järjestävät yhteistyössä Alberto Somoano, Marja Vainio, Espoo Squash Rackets Club ry (ESRC) sekä Suomen Squashliitto.
Tapahtuma on voittoa tavoittelematon, ja mahdolliset tuotot suunnataan ESRC:n juniorityöhön.
Lämmin kiitos Dunlop Sports Finlandille tapahtuman tukemisesta.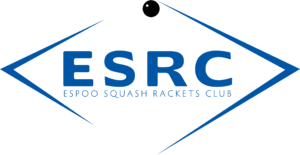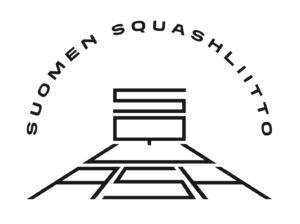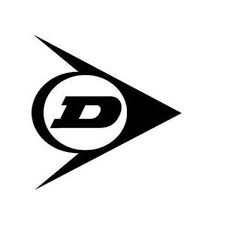 Yhteys: campgaultier2022@gmail.com
In English:
CAMP GAULTIER 2022 IN ESPORT CENTER 17th-18th SEPTEMBER 2022
Former world nr 1 and World Champion Grégory Gaultier (France) will visit Finland in September 2022.Finnish friends of squash will have a unique opportunity to take part in Gaultier's coaching sessions (1, 5 hours, ca. 6 persons/group) and also enter a mini-tournament where also Gregory Gaultier himself will play! On Sunday there will also be an exhibiton match between Gaultier and a Finnish top-player.
Lauantai / Saturday 17.8.
10-11
Kids (7-11 years)
Price: 20 €/person
11-12:30
Finnish Squash Federation's junior players
Lunch (self-sustaining)
14-15:30
Adults group 1
Price: 155 € /person
16-17:30
Adults group 2
Price: 155 €/person
17:30-18:45
Coaches
Price: 100 €/person
Sunnuntai / Sunday 18.9.
Klo 10-11:30
Adults group 3
12-13:30
Adults group 4
Lunch
Klo 15-17
Tournament
Klo 17-18
Exhibition Match
The ticket includes the training session, t-shirt, tournament + Exhibition match.
The tournament will be played all-versus-all (including monsieur Gaultier), games played to seven points. Winner gets one point and every 10 points you get another point. The one with most points wins!
SIGN IN (entry dead-line 15th August):

CANCELLATION:
In case you won't be able to take part, please cancel your registration by sending e-mail: campgaultier2022@gmail.com.
– Cancellation latest 26.8.22 = 100 % refund
– Cancellation latest 1.9. = 50 % refund
– Cancellation 2.9. or later = no refund (unless there is queuing list / antoher player will sign in)
Please note, that every player must have own insurance.
The event is organized by Alberto Somoano and Marja Vainio in co-operation with Espoo Squash Rackets Club (ESRC) and Finnish Squash Federation. This is a non-profit event; possible profit will be donated to ESRC juniors.
We would like to thank Dunlop Finland for their support.
Contact: campgaultier2022@gmail.com